PC David Rathband compensation case: Judge reserves judgement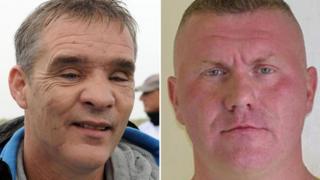 A judge considering the compensation case brought by relatives of shot PC David Rathband against Northumbria Police has reserved judgement.
The officer was shot by and blinded by Raoul Moat, who was on the run after injuring his former girlfriend and murdering her new partner.
The gunman had called 999, threatening to hunt down police officers.
PC Rathband's siblings believe the force should have issued an immediate warning to those on patrol.
The case was begun by PC Rathband, who was blinded when he was shot by Moat in July 2010, and took his own life in 2012.
During the eight-day hearing at Newcastle's Moot Hall, the QC for the family said that if a warning had been given PC Rathband would have kept moving, instead of remaining parked in his patrol car in a prominent position.
However, the QC for the force said it was "easy to nitpick with hindsight" but a decision had to be made "in the heat of the moment".
Mr Justice Males made a reserved judgement which will be published at a later date.