Newcastle crash leaves two dead and two seriously injured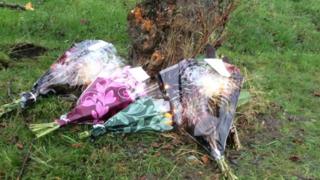 Two men have been killed and two others seriously injured in a crash.
It happened in the early hours of the morning on Grandstand Road in Newcastle. Officers who arrived at about 04:00 GMT said a car had hit a tree.
Two men were pronounced dead at the scene and two other men were taken to hospital with serious injuries that are not believed to be life threatening.
The road was closed for more than six hours but has since reopened.
Police are appealing for information.