Arrests after woman 'offered for sex' to curry house staff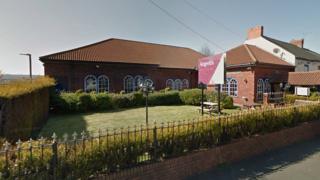 Officers investigating a possible sexual exploitation of a female on Tyneside have made two arrests.
Staff at the Angeethi restaurant in Gateshead were approached by two men on Tuesday evening who invited them to engage in sexual activity with a woman in the back of a car.
A 29-year-old man, and another aged 25 have now been arrested in connection with the incident.
Northumbria Police said it had also identified the woman seen in the car.
Officers were attempting to establish the circumstances of her being in the vehicle.