Durham Wildlife Trust takes over Black Plantation a nature reserve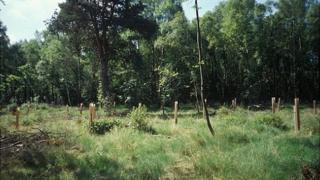 A woodland in County Durham is to become the 34th nature reserve in the county.
Durham Wildlife Trust has acquired a 999 year lease from the Woodland Trust to manage Black Plantation in Lanchester, near Durham City.
It is a 13.8 hectare wood dominated by oak and birch trees.
The trust plans to draft in its team of volunteers to carry out conservation work and improve the wood further to attract more butterflies and insects.
The organisation has more than 800 members.
Mark Richardson, spokesman for the trust, said: "Black Plantation is an important wildlife site and we are looking forward to continuing the work to manage it for its flora and fauna in the years to come."