The Right Reverend Christine Hardman is inaugurated as Bishop of Newcastle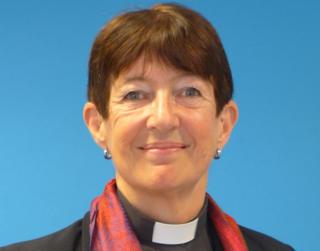 Hundreds gathered at Newcastle Cathedral to celebrate the inauguration of the new Bishop of Newcastle.
The Right Reverend Christine Hardman, 64, is the 12th bishop for the Diocese of Newcastle since 1882 and the church of England's seventh woman bishop.
Staff at the cathedral had been planning the event for months and 800 guests including priests, faith leaders and church wardens attended.
Canon Clare McLaren said she had worked hard on a seating plan.
Mrs Hardman used to work in Southwark and replaces the Right Reverend Martin Wharton.
She said was privileged and excited to come to a "vibrant, warm and proud part of the world".
The Diocese of Newcastle stretches to the Scottish border and covers the city of Newcastle, Northumberland, North Tyneside and parts of Cumbria and County Durham.
Mrs Hardman is married with two daughters and four grandchildren.