Newcastle City Council 'to axe 250 jobs' as £30m budget cuts announced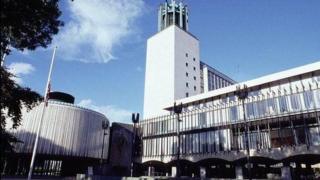 Almost 250 jobs are expected to go after Newcastle City Council outlined budget cuts of £30m.
The authority's proposals include reducing social care spending by £15m and raising council tax by 1.9%.
It has blamed cuts in government funding and rising costs for a a budget which means it must save £100m over the next three years.
A government spokesman said councils were facing "a reduction of just 1.7% in real terms each year".
A public consultation will begin next week. The council said it would do all it could to avoid compulsory redundancies.
'Change beyond recognition'
Councillor Nick Forbes, leader of the Labour-run authority, said: "With less than one fifth of our budget raised through council tax, we are heavily dependent on Government grant.
"The Chancellor has revealed his plan to axe virtually all central government support for vital services in the hope that council tax payers and business rates can fill the gap.
"They can't, and the reality is that many services will begin to disappear as councils change beyond recognition.
"To our communities this means there will be less support for vulnerable people and older people who will have to be more reliant on friends, family and the voluntary sector."
The council has reduced its budget by £191m since 2011 with the loss of 2,200 staff - almost one in three of its workforce - but has previously safeguarded social care from cutbacks.
A 1.9% rise in council tax equates to an extra 35p per week on a band A property.
A Government spokesman said councils needed to "continue to play their part in cutting the deficit", adding "they will still have almost £200bn to spend on local services over the lifetime of this parliament".