Fake Metro tickets crackdown: Three held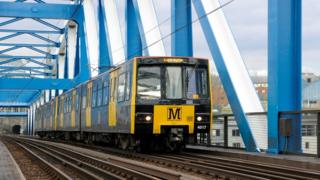 Northumbria Police have arrested three people suspected of involvement in a counterfeit metro and bus tickets scam.
A number of the fakes were seized in Linthorpe Court, South Shields.
A man, 36, arrested on suspicion of handling stolen goods and two women, 31 and 30, arrested on suspicion of fraud by false representation, have been bailed.
Metro inspector Ian King said action would be taken against anyone found to be using a fraudulent ticket.