Alnmouth search after clothes found near North Sea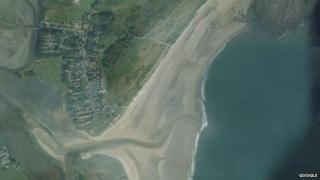 A man who sparked a major search after his clothes were found near the North Sea has been found safe and well.
Police, Coastguard and a helicopter spent several hours of Christmas Day searching for the owner of clothes found next to a river inlet at Alnmouth in Northumberland.
Northumbria Police were called to Alnmouth at 08:34 GMT.
Officers spent three-and-a-half hours looking for the owner amid fears he had gone into the water.
He was later found at a house.