Lynne Spalding's family offered $3m over hospital death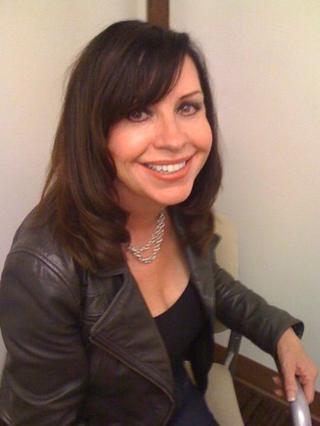 The children of a British woman found dead in a US hospital 17 days after going missing are set to receive a payout of almost $3m (£1.9m).
Lynne Spalding, from County Durham, disappeared while in San Francisco General Hospital on 21 September 2013.
She was eventually found in a stairwell on 8 October after a flawed search.
Her twin brother Bill dismissed the proposed settlement as "blood money" and said there were still questions surrounding his sister's death.
Ms Spalding, 57, was from Haswell but moved several years ago to San Francisco, where she worked in the city's tourism industry.
Following her disappearance, the hospital, where she was being treated for a bladder infection, was searched but Sheriff Department deputies failed to look in all the stairwells.
One member of staff within the department was later sacked and five deputies still face disciplinary action.
'Systematic failure'
Haig Harris, the lawyer representing Ms Spalding's US-born adult children Liam and Simone, submitted a claim stating their mother's death was the result of "reckless neglect of her care and professional negligence by her health care providers."
He said a settlement had been reached with the City and County of San Francisco but final approval was not expected to be given until January.
But Mr Spalding, from Easington Lane near Sunderland, said: "This is nothing but blood money. There was a systematic failure in the care of my sister by people who didn't do their job properly.
"I'm not letting this drop. I have friends in the US who loved Lynne and who love the city of San Francisco and we want to see people made accountable so this never happens again."
A spokesman for the San Francisco city attorney's office described the agreement as a "fair and just settlement."