Tyneside Cinema: Appeal to pay for tickets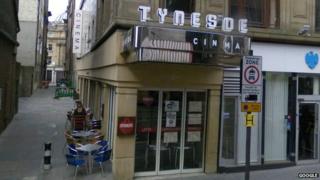 A cinema in Newcastle has appealed for people who recently bought tickets online to pay for them.
Technical problems with the e-ticketing system used by Tyneside Cinema meant some tickets were issued without payment being taken.
It came to light when customers got in touch saying their card statements had shown no record of a charge.
For security reasons, the box office did not keep card details, so it is now relying on people's goodwill.
Tyneside Cinema chief executive Mark Dobson said: "We have fabulous customers, and they started coming in with credit card bills saying: 'You haven't charged us'.
"We are still looking into how many people have been affected and don't yet know.
"So meanwhile we are asking customers to check their bills and if the money has been processed, then great.
"If not, we're asking them please be kind enough to get in touch and pay."
He said it was not possible to put a figure on how much money the cinema could have lost over the two months the problem lasted, but it could run into several thousand pounds.
However, he was hopeful that most of it could be reclaimed.
"Evidence suggests we will recover a lot of the funds", he said.
"So far, the response has been overwhelming."
The Tyneside Cinema is Newcastle's only full-time independent cinema and specialises in art-house style films.
It opened in 1937 as a newsreel cinema and was founded by Dixon Scott, the great uncle of Hollywood film directors Tony and Ridley Scott.