Tynemouth service marks shipwrecks' 150th anniversary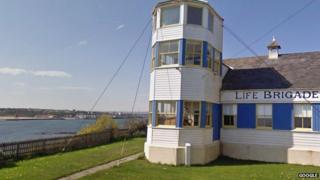 A remembrance service is being held on Tyneside to mark the 150th anniversary of two notorious shipwrecks.
On 24 November 1864, the Stanley and the Friendship were caught in a storm and driven on to the Black Middens rocks near the mouth of the Tyne.
Thirty two people died, in sight of a crowd on land which was unable to rescue them.
This led to the formation of the Tynemouth Volunteer Life Brigade which is hosting the service.
The names of all those who died when the passenger steamer and the schooner were wrecked are being read out at the ceremony at Holy Saviour's Church in Tynemouth.