Northumbria University suspected meningitis victim named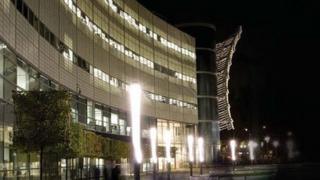 A Northumbria University student who died of suspected meningitis has been named.
Rebecca Edward, 22, from Malaysia, arrived in September to complete the final year of her law degree after studying in Kuala Lumpur.
She died in hospital on 1 October, a few days after becoming unwell.
No other suspected cases have been reported but people who had been in close contact have been offered antibiotics as a precautionary measure.
Dr Kirsty Foster, from Public Health England North East, said: "Obviously it's a tragic situation for a young person to die.
"Information has been shared with students at the university to make them aware of the situation and give them advice about the signs and symptoms they ought be looking out for."