Red Dwarf's Norman Lovett replaces Craig Charles at King Con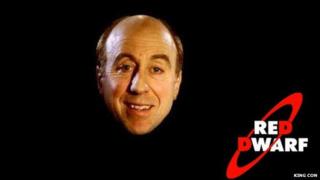 Organisers of Durham's first film and comic festival have apologised after their main guest pulled out, but have landed another Red Dwarf star.
Craig Charles, who played Dave Lister in the hit sci-fi show, was due to attend King Con, a film and comic convention on Sunday.
But a double booking has forced the star to pull out.
Organisers have now confirmed Norman Lovett, who played ship's computer Holly, will be there instead.
Dan Pye, who is organising King Con at the Gala Theatre, said: "We are absolutely gutted to have lost Craig Charles and have to change things to close to the event, but to the rescue is the tremendous talent that is Norman Lovett, equally a massive talent."