Sunderland's Nissan factory resumes full production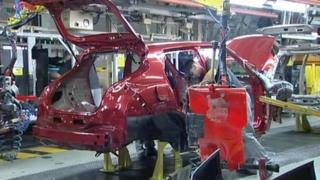 Nissan has resumed full operations at its Sunderland plant after both production lines underwent repairs, the car manufacturer said.
Production was stopped two weeks ago because of repairs and maintenance work at the plant, which employs 6,000 people.
It resumed on one line last week with the second now also fully operational, the company confirmed.
Other activities at the factory have continued throughout.