MH17 crash: John Alder's body identified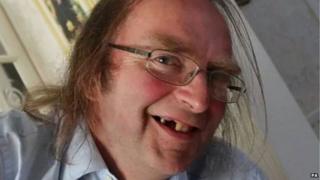 The Foreign Office has confirmed the body of John Alder, one of 10 Britons killed in the Malaysia Airlines crash, has been identified.
Mr Alder, who was 63, died alongside fellow Newcastle fan Liam Sweeney and 296 others when the plane was shot down over Ukraine on 17 July.
Western politicians suspect the jet was hit by a Russian surface-to-air missile fired by pro-Russian separatists.
The rebels and Russia blame the Ukrainian military for the crash.
Mr Alder and Mr Sweeney were killed while making a 23,000 mile round trip to see their team play.
Malcolm Pegg, a friend of both men who co-organised a memorial service held at St James' Park, said: "I think it brings closure.
"Liam was buried the other week. They went away together, this has brought them back together.
"It's a mixture of good news [for his family] they're going to get him back, but sad news it's confirmed he's dead."
He added he expected the club's fans to pay tribute to both men by visiting the memorial garden at St James' Park before the game against Crystal Palace at 15:00 BST.
Supporters are also expected to applaud during the 17th minute of the match to mark the date and flight number that claimed the lives of Mr Alder and Mr Sweeney.
Criminal investigation
Two-thirds of the 298 people on board Malaysia Airlines Flight MH17 were from the Netherlands, so the Dutch have taken the lead in identifying the bodies, trying to establish what caused the crash and running the criminal investigation.
On Friday Malaysia Airlines announced it was to cut 6,000 staff as part of its recovery plan after being hit by two disasters this year.
The loss of MH17 follows the disappearance of flight MH370 from Kuala Lumpur to Beijing in March.
The reduction in staff numbers represents about 30% of its workforce of 20,000.