Durham Constabulary to move into new headquarters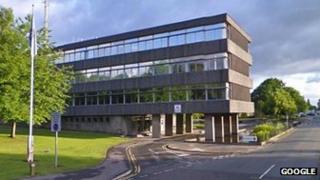 Durham Constabulary is set to move into its new headquarters after builders handed over the keys.
Staff will start moving there in the coming weeks and are expected to be fully moved in by mid-September, the force said.
The £14m development is next to the current base at Aykley Heads in Durham city, where the force has been based since 1968.
The new site will house more than 600 staff.
Officers said the current headquarters was costly to maintain.
Chief constable Mike Barton said: "The existing building had become a significant drain on resources and the new build will represent a big step forward for us in terms of managing the cost of our estate."