Wet 'n' Wild managers apologise over waterpark sickness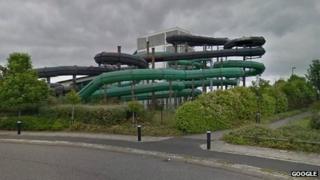 Bosses at a Tyneside waterpark which was forced to close following reports of sickness have apologised for causing customers "discomfort".
Visitors were turned away from Wet 'n' Wild in North Shields on Saturday due to a fault with its air conditioning.
North Tyneside Council said it was investigating reports of subsequent "breathing and sickness problems".
A spokesman for the waterpark apologised for any "adverse symptoms or discomfort" experienced by customers.
A spokesman said: "Wet 'n' Wild closed one hour early on Friday as a result of technical problems we were experiencing.
"For the comfort of our staff and customers, we took the decision not to open on Saturday to allow us to check all pool water and humidity levels.
"Following a thorough investigation we reopened on Sunday. We apologise for any adverse symptoms or discomfort that may have been experienced by our customers."
The attraction, which underwent a £1.1m refurbishment after a partnership deal between Moirai Capital Investments and Serco Leisure, reopened on 4 August.