Wet 'n' Wild waterpark sickness being investigated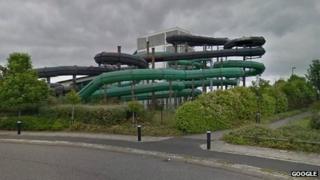 A waterpark which was forced to close following reports of breathing and sickness problems is being investigated by North Tyneside Council.
Wet 'n' Wild in North Shields, which went into administration in October, reopened on 4 August.
However, visitors were turned away on Saturday when the complex developed a fault with its air conditioning system.
The council said it was aware of reports of "breathing and sickness problems" and it was investigating.
The site reopened to visitors on Sunday.
The attraction underwent a £1.1m refurbishment after a partnership deal between Moirai Capital Investments and Serco Leisure.
Wet 'n' Wild has so far been unavailable for comment.