Atom bank set for Durham headquarters, firm announces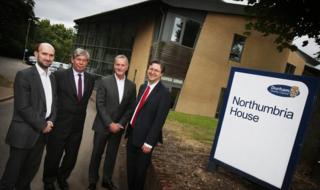 A new bank has announced it is to be headquartered in Durham in a move that it hopes will create up to 400 jobs.
Atom will operate from the city's Aykley Heads area and is due to launch to customers in the first half of 2015.
Durham County Council leader Simon Henig said the firm's decision had "the potential to be a powerful economic driver" for the county.
He called it a "a very significant step in the development of what is a key site in the County Durham Plan".
Anthony Thomson, chairman of the Atom Board, said Durham had the "perfect combination of accessibility, talent and a fantastic working environment".