'Get Carter' car park designer reveals influences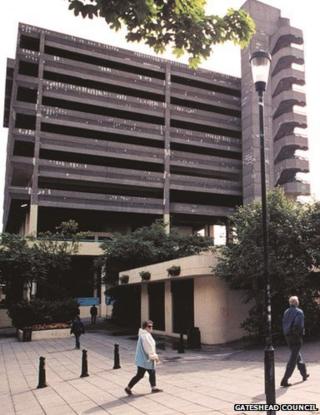 The man responsible for the car park made famous by the 1971 gangster film Get Carter has spoken for the first time about what influenced his design.
Owen Luder was the architect in charge of the original Trinity Square development in Gateshead in the 1960s.
Its multi-storey car park played a central role in a number of important scenes in the film and its demolition in 2010 attracted controversy.
Gateshead Council has now released a video of an interview with Mr Luder.
In the footage Mr Luder talks about his distinctive design and how it was influenced by the post-war consumer boom.
The footage also features rarely-seen photographs from the council's archive.
It was released after a plaque was unveiled in the new Trinity Square Shopping Centre marking its connection with the car park.