Sarah Burke pedestrian death: Road rage driver jailed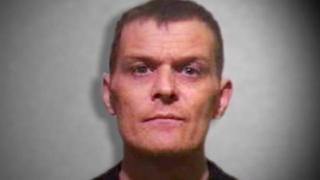 A road rage driver with a string of previous convictions who knocked down and killed a teenage pedestrian has been jailed for seven years.
Sarah Burke was seriously injured when she was struck by David Baillie's vehicle in Sunderland in September.
The 17-year-old art student, of Cleveland Road in the city, died in hospital a few days later.
Baillie, a taxi driver, denied causing death by dangerous driving but was convicted at Newcastle Crown Court.
In addition to his jail term, the 40-year-old, of Magdalene Place, Sunderland, was banned for driving for seven years.
The court heard that Baillie, who was off duty as a taxi driver at the time, was driving his Volvo S60 recklessly and dangerously along Ormonde Street, as he tried to force his way past another driver.
After striking Sarah Burke he got out of his vehicle but only to shout at the other driver, not to help the injured student.
When he was found guilty, the jury was told of his previous convictions.
'Terrible loss'
These included 12 thefts, or attempted thefts, of vehicles, six of taking vehicles without consent, nine of driving while disqualified, and two of dangerous driving, which earned him prison terms.
He was granted a taxi driver's licence by Sunderland City Council in 2013.
The authority said in a statement: "The council's guidelines are based on Department for Transport advice that expects applicants to be free of driving or motoring convictions for a period of between one to three years.
"His last reported conviction was 2000. On notification of his arrest, his licence was suspended."
Following sentencing, Sgt Kevin Hindhaugh, of Northumbria Police, said: "Baillie's irresponsible and dangerous actions resulted in the death of a young girl who had her whole life ahead of her and our thoughts are with her family, who have to come to terms with such a terrible loss."