Teen dies after sunbed neck injury and stairs fall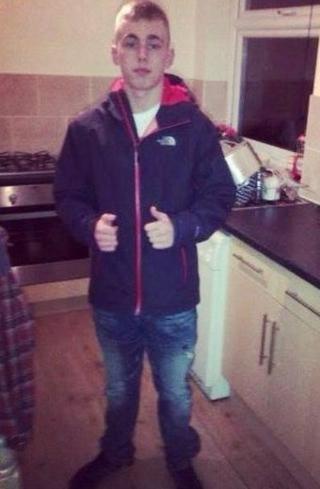 A teenager has died in hospital after cutting his neck open on a sunbed and then falling down the stairs at a flat in South Shields.
Grant Adams, 17, cut his neck on one of the light bulbs when he fell on to the sun bed at the address on South Frederick Street early on Sunday.
He was taken to hospital with critical injuries and underwent a five-hour operation. He died on Monday evening.
His mum, Amanda Smedley, said she "cannot believe he's gone".
Miss Smedley said she found her son, who was an apprentice bricklayer, "in a pool of blood".
She said: "He stumbled out of bed, tripped and the bottom of the sunbed tubes went into his neck and when he pulled it out of his neck he stumbled down the stairs.
"My boyfriend tried to keep the blood from pumping out of his neck until the paramedics came."
Miss Smedley said his baby girl, which is due in two months, is the "only thing" she has got left of him.
She said: "He was a happy-go-lucky fun-loving lad. He was a bricklayer and all he did was work, sleep, work, sleep.
"It's his 18th birthday in two weeks time, he had just bought a car, he's got a baby on the way, he had everything to live for, everything."