Stocksfield cream spillage causes car crash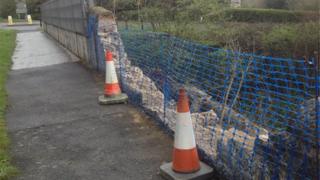 A spillage of cream on a road in Northumberland caused a car to crash into a wall and led to delays to the local train service, police said.
About 400 litres leaked from a tanker on the A695 near Stocksfield.
Northumbria Police said a car skidded and hit a wall crossing the rail line. The driver suffered minor injuries.
The road between the A68 and New Ridley Road junctions has reopened. Delays on the Carlisle to Newcastle train service have been cleared.