Hydro-electric power returns to Cragside in Northumberland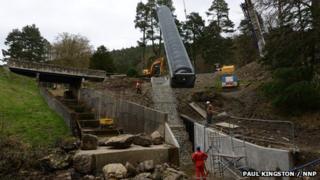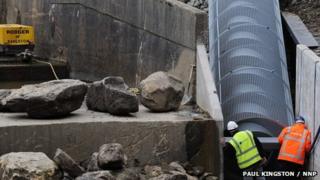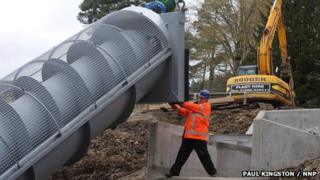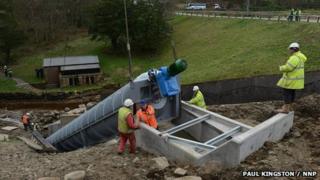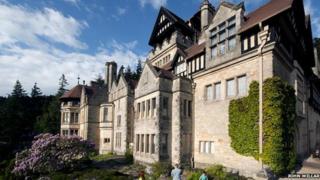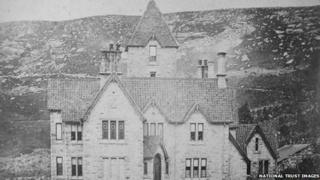 Engineering skills are being used to recreate 19th Century technology at a historical Northumberland stately home.
Cragside house was built in 1863 by engineer and inventor Lord William Armstrong and was known at the time as the "palace of the modern magician".
Lakes on the estate were once used to generate hydro-electricity.
Now a project to install a modern version of the water-generated power scheme is nearing completion.
A 55ft (17m) long Archimedean screw is being installed in the grounds, which, once working, will generate enough power to light the National Trust property.
'Ingenious mind'
It is being installed at the southern end of the estates lowest lake, Tumbleton.
As water passes through the spiral blades, it will cause the screw to turn, harnessing the energy of falling water, which is then converted into electricity using a generator.
The screw will be visible from the lakeside to allow people to get a better understanding of how the technology works.
Andrew Sawyer, conservation officer at Cragside, said: "It will be a very visual demonstration of the way hydro power works.
"Lord Armstrong was an exceptional man with an ingenious mind and the prospect of bringing his vision for Cragside into the 21st Century is a dream come true."
In December, water levels in Tumbleton lake were lowered so the installation work could take place.
The first electricity from the project is expected to be generated within the next few months.