Whitley Bay and Amble to get government regeneration cash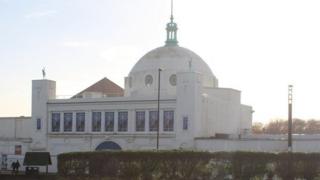 Two North East seaside towns are to receive almost £3m in government funding.
Whitley Bay, in North Tyneside, will get £1.1m to regenerate its seafront and help restore the Spanish City Dome.
And Northumberland's Amble is to receive £1.8m in a bid to transform it into a destination promoting seafood.
The awards from the Coastal Community Fund were announced by the Chief Secretary to the Treasury, Danny Alexander.
North Tyneside Council said the funding could see parts of the Grade II-listed dome brought back into use by spring 2015, with three new shops or cafes on the ground level and a new car park.
'Business village'
Norma Redfearn, the borough's elected mayor, said: "Our work in Whitley Bay is gaining pace and this latest development will provide even more momentum."
It is the latest North Tyneside Council project to receive Coastal Community funding.
Last year, it was awarded £1.9m to create the Spanish City plaza area in front of the dome and that work is due to be completed by the end of this month.
In Amble, the money will go towards the £2.5m development costs of a "business village" on the harbour-side.
Northumberland County Council said the proposals included enhancing the harbour and waterfront and creating "a distinctive local seafood offer", which it hopes will attract visitors.
The project was granted conditional planning approval in October 2013.
The Coastal Communities Fund is a government programme administered by The Big Lottery Fund and aims to aid regeneration and economic growth.