The new Bishop of Durham takes his seat in the House of Lords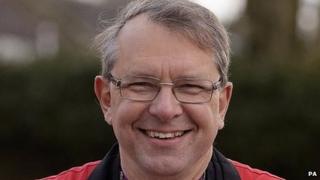 The new Bishop of Durham has taken his seat in the House of Lords.
The Right Reverend Paul Butler, 58, was flanked by supporters, including the Archbishop of York, as he swore the oath of allegiance to the Queen.
He was previously Bishop of Southwell and Nottingham and has pledged to use his seat in the Lords to speak for the North East.
At his enthronement last month, he said he wanted to help tackle poverty and social injustice in the region.
Days before his enthronement, the bishop joined 25 other church leaders in condemning the government's "punitive" welfare reforms which they say have forced people into food and fuel poverty.
Deputy Prime Minister Nick Clegg rejected the claims.