Ambulance service admits Matthew Quigley not checked properly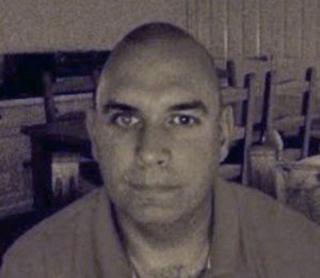 A private ambulance operator won a £600,000 NHS contract despite one of its managers previously running companies owing the service thousands of pounds, the BBC has learned.
Inside Out has discovered the North East Ambulance Service (NEAS) did not properly check Matthew Quigley before enlisting the company's services.
East Coast Ambulance Service folded in 2011, owing thousands in unpaid wages.
NEAS said it wished it had made "much more detailed checks".
East Coast was paid to provide paramedics to answer 999 calls.
Operations director Mr Quigley had previously been involved with three private ambulance firms, all of which went into administration leaving millions of pounds of debts.
'Gifted leader'
One of these companies, Medi-Logistics, which provided paramedics, ambulances and donor organ transport, collapsed in 2006.
It had large debts including £67,000 owing to several NHS trusts across the UK, which have been written off.
Mr Quigley resigned as a director of the Berkshire-based company just days before it went into administration.
He was also director of Paramedics Plus which went into administration in 2006. Again, he left less than a month before it collapsed.
A third company of which he was initially a director, Evolved Medical Services, folded with considerable debts.
He was declared bankrupt in 2007.
In a statement Mr Quigley said there were "in effect no losses" to creditors in any of the companies he was previously involved with and blamed another director of East Coast for that company's demise.
"North East Ambulance and every other trust were aware of my professional standing as a gifted operational leader," he added.
After East Coast Ambulance Service collapsed, staff in Newcastle had to take the company to court to recoup £24,000 in unpaid wages.
'In hindsight'
Debbie Surman, employed as a driver, said she fell behind with her mortgage repayments and was forced to borrow money.
"Financially I was embarrassed, humiliated," she said. "I couldn't apply for jobseekers allowance or mortgage insurance because I was still technically employed by the company.
"I don't understand why companies don't make simple checks before they employ these people to find out what kind of company is it? Who are they employing? What's their history?"
England's 10 NHS ambulance services spent £50m last year on private firms.
NEAS deputy chief executive Roger French said: "In hindsight, clearly I wish we'd done much more detailed checks. I wish the team were aware of the deeper concerns and then I'm sure the contract wouldn't have gone ahead."
He accepts he may not have done enough to warn other NHS ambulance trusts.
"I took the opportunity on a phone call with other directors of finance to mention what had happened but, because we were consumed with our own problems, I didn't follow that through and I accept that maybe I should have done," he said.
The Care Quality Commission, who regulate the private ambulance sector, declined to be interviewed.
The Department of Health said a new "fit and proper person" requirement was being introduced to give the commission powers to remove directors deemed to be unfit.
See more on this on Inside Out North East and Cumbria, Monday 3 March 19:30 GMT, BBC One