Thieves take 175-year-old Lemington church stones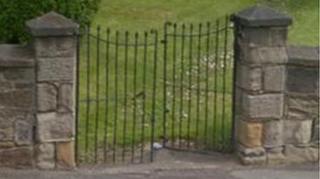 Thieves have removed stones which were believed to have been outside a Tyneside church for 175 years.
The coping stones were taken from pillars of a gate to Church of the Holy Saviour, Sugley Bank, Lemington, between Wednesday and Friday.
Northumbria Police said the stones were thought to date back to the same period as the church and would therefore be difficult to replace.
Coping stones are those which form the top of a wall or building.