Medomsley Detention Centre: More than 120 claim abuse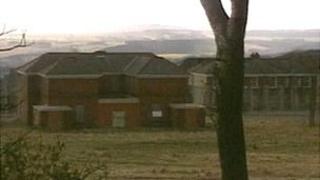 More than 120 people have now come forward claiming they have been abused at a former County Durham detention centre in the 1970s and 1980s.
In 2003 a member of staff at Medomsley juvenile detention centre was jailed for abusing inmates, and another was jailed in 2005.
The investigation reopened in August after a former inmate came forward.
Durham Police has said officers plan to interview all the alleged victims by early next year.
The centre closed in 1988 after the abuse came to light, but has since reopened as a secure training unit.
Neville Husband, who worked at the detention centre as a prison officer, was jailed for 12 years in 2003, and Leslie Johnson, a store man, was sentenced to six years in 2005.
Both men have since died.