John Roberts murder: Woman's DNA found at scene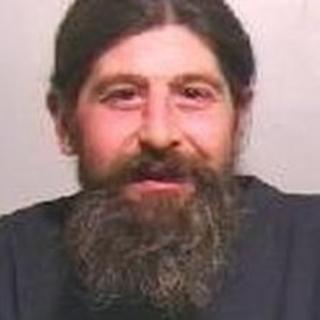 Police hunting the killer of a man accused of abducting a 14-year-old girl have said DNA tests show a woman may have been involved in his death.
John Roberts, 32, was found with head injuries in his home in Park Terrace, Gateshead, on 16 December last year.
Detectives say DNA recovered from the crime scene shows he had come into contact with an as yet unidentified woman shortly before his death.
He was last seen after appearing in court on the abduction charge.
Det Supt Roger Ford, of Northumbria Police, said: "DNA evidence from the crime scene tells us John had come into contact with a female inside his home sometime before his death.
"We've DNA tested people who we know were associated with John and are checking the DNA with national databases and it's only a matter of time before we get a hit.
"From what we found at the scene we believe that she was involved in John's death in some way."
'Denied a future'
At the time police said Mr Roberts, who sold football badges for a living, was facing a charge of abducting a 14-year-old girl and the last confirmed sighting of him had been on the day of media reports of his court appearance.
Mr Roberts' mother Jennifer said her son had been "denied a future" as well as the opportunity to see his daughter grow up.
She said: "John was my eldest son and grew up within a stable close-knit family and was a much loved member of that extended family.
"The law in our country doesn't hand down the death penalty for anyone, but whoever is responsible for John's murder could decide to do it again.
"John is gone. He has been denied a future. He will never have the opportunity to see his daughter grow up."
Over the past 12 months police have spoken to more than of 5,000 people as part of the murder investigation.
Eight people who were arrested in connection with the inquiry were all released without charge.