Chris Brown inquest: Raoul Moat records 'did not match'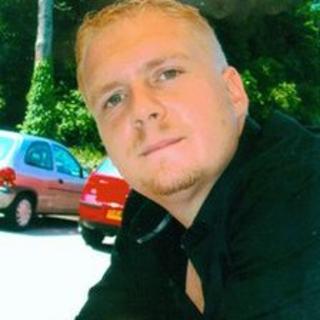 The inquest into the death of a man killed by Raoul Moat has heard that prison and police records relating to the gunman did not match.
Chris Brown was the partner of Moat's ex-girlfriend, Samantha Stobbart, when he was shot and killed in 2010.
Moat had issued threats against Miss Stobbart while he was in prison.
A prison probation officer informed Northumbria Police, but its records listed her only as an associate and her change of address had not been updated.
Shortly after his release, Moat arrived at the new address in Birtley, Gateshead, where he shot and seriously injured Miss Stobbart, and killed Mr Brown.
Moat went on to went on to shoot and blind PC David Rathband before shooting himself after a stand-off with police in Rothbury, Northumberland, a week later.
Earlier in the hearing, a fellow-prisoner at HMP Durham described Moat at the time of his release as a "lunatic", who would "end up killing someone".
The inquest, at Newcastle Crown Court, continues.