Payday ban Newcastle City Council invests in Wonga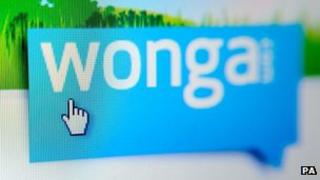 A council, critical of so-called payday loan companies, has jointly invested hundreds of thousands of pounds in one of the largest, the BBC has learned.
Labour-led Newcastle City Council has blocked access to the most popular payday websites from computers at its libraries and customer service centres.
It also wants to ban billboard adverts for short-term lenders.
But BBC Newcastle has found the authority shares an investment in Wonga worth £230,000.
The council has shared pension investments with the four other councils in Tyne and Wear - North Tyneside, Gateshead, Sunderland, and South Tyneside - and other public bodies valued at £5.5bn.
Payday lenders, some of which charge annual interest rates of several thousand per cent, have been accused of a variety of poor practices, including aggressive debt collection and failing to work out whether repayments are affordable.
The industry argues that its business practices have been misrepresented and the vast majority of its customers are happy.
'Lobby hard'
Newcastle City Council has pledged to seek assurances from the operators of the Tyne and Wear Pension Fund that its stake in payday firms will end.
A spokesman said: "Newcastle City Council has no direct investments in payday loan companies and we will continue our vigorous campaign against an industry that we believe contributes to people's debt problems.
"We have in the past publicly voiced our dislike at the fact that the pension fund, which is not controlled by Newcastle City Council, chooses to invest in companies that we believe harm our city.
"We will continue to lobby hard for it to review its portfolio and make more ethical decisions about where it invests its money. We believe it should also review its approach to alcohol and tobacco-linked investments."
The council's Liberal Democrat opposition has accused the Labour leadership of not fulfilling promises to monitor the pension fund.
Council Lib Dem opposition group spokesman Councillor David Faulkner said: "I think it leaves Nick Forbes at worst open to the charge of hypocrisy, at best not doing what he said he was going to do, which was that he was going to investigate the pension fund investments."
Shona Alexander, chief executive of Newcastle Citizens Advice Bureau, said: "I'm sure that ethically the city council will want to think twice about continuing to fund payday lending in this way."
The investment came to light after a Freedom of Information request by BBC Newcastle.
The holding is through what is known as a Pooled Investment Vehicle.