Tyne and Wear Metro fares to rise by 2.5% in New Year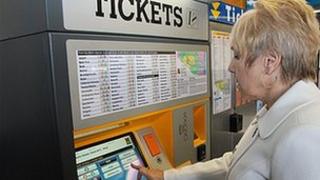 Tyne and Wear Metro fares are to increase in the New Year, Nexus has confirmed.
Nexus, which owns and manages Metro, said fares will go up by an average of 2.5%.
The revised fares were approved by the Tyne and Wear Integrated Transport Authority (ITA) and will take effect from 2 January.
Nexus director general Bernard Garner said fares were the "best value possible" in "tough times".
The cost of Metro adult single, day and transfare tickets are being increased by 10p, Nexus said.
Mr Garner said: "We are seeing growth in fare income generally, which allows us to keep the fare increase for regular users below the rate of inflation.
"However, costs do increase each year so we do have to increase some fares. This is always a difficult decision."
Nexus said children's tickets would not be increased and would remain at the 2013 price.