Northumberland schools are found to be 'unacceptable'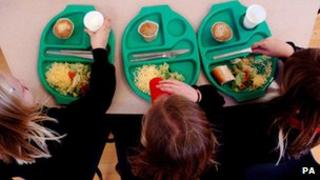 Standards at schools in Northumberland have declined in the last 14 months and the situation is "unacceptable", Ofsted inspectors have found.
An inspection was carried out at 17 schools last month over worries of a lack of good and outstanding schools.
It found that four schools previously judged satisfactory had declined in standards. These have now been placed in special measures.
Northumberland County Council said it hoped to tackle the problem "quickly".
Only one out of the 17 schools inspected was found to be outstanding.
Ofsted said that the "downward trend" was worrying because the county's middle and high schools had traditionally been "good" compared to others nationwide.
'Less chance'
The report said: "This downward trend shows that in the last 14 months the proportion of good and better schools has declined.
"The proportion of schools in special measures is also much higher than that previously seen in the county.
"This means that children in Northumberland have less chance of going to a good school, particularly in the middle and high school sectors. This result is unacceptable and will be of great concern to parents, carers and pupils alike."
Councillor Robert Arckless, policy board member for children's services, said the council was holding a meeting between all head teachers and Ofsted to agree a "way forward".
He said: "We will be working closely with the schools and increasing the levels of support so that together we can quickly improve the situation for the children and young people where it has been found to be inadequate."