New hospital to stay in Berwick town centre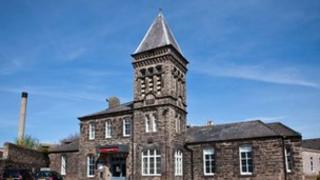 Health chiefs have scrapped plans for a hospital on a new site in Berwick and opted instead to develop the existing town centre building.
The initial proposal was to build on land at Berwick Academy over the river and outside the centre of the town.
The revised plan covers the current Berwick Infirmary site as part of a £200m investment.
This will include a specialist emergency care hospital in Cramlington.
Steven Bannister, of Northumbria Healthcare NHS Foundation Trust, said: "The overwhelming feeling from Berwick residents has been one of frustration at the delays encountered so far, but also that they would prefer a new hospital to be built in the town centre because it would be easier to get to."
Berwick Liberal Democrat MP Sir Alan Beith said there had always been strong support for the hospital to stay in the centre of town and the decision meant they could get on with the rebuild quickly.