Sex Pistols 'took over my house'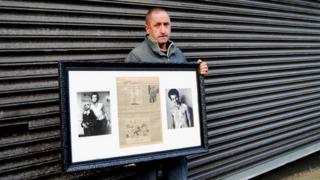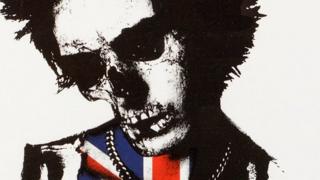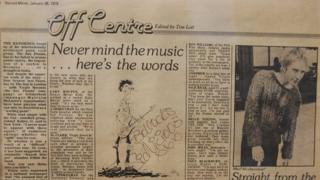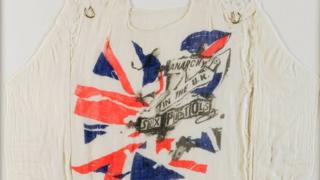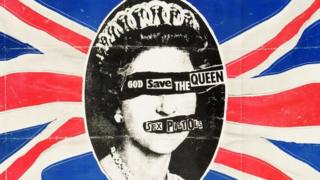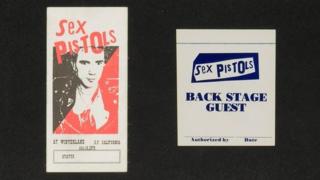 Mark Wilson was 14 when, in 1976, he first heard the Sex Pistols. He spent the best part of the next four decades collecting all the band memorabilia he could get his hands on. But then he made the hardest decision of his life - to sell it.
He stood at the back of the auction room, watching people claim his hoard, piece by piece. Each nod, each subtly raised hand brought him closer to an empty house.
"I didn't want to be part of it," he says. "I think, if I could have, I would have probably pulled them out at the last minute."
But it was the right time to "get rid of it", he says.
"Once the first thing was sold that was it, the beginning of the end."
'Huge impression'
His wife, Sandra, quietly mouths that giving it up "nearly killed him".
Like many collectors, Mark had no intention of collecting - he just bought a record.
With the Pistols' debut single, Anarchy in the UK, a near 40-year love affair began.
He started wearing tight trousers, ripped T-shirts, safety pins, padlocks and spiked hair. His parents "weren't impressed at all".
"I got the next record, then the next one, then the next one and then I decided to go to Virgin Records and I asked them, what are you doing with the poster?," he says.
Mark moved from the north-east of England to London in the early 1980s and started trawling markets such as Portobello Road "picking stuff up when it wasn't popular".
He paid £100 for an Anarchy in the UK promotional poster - eventually selling it for 12 times that amount - but he bought for the love of it, not for the hope of profit, he says.
There was a limit to how much money he would spend but not, it seems, to how much time, especially when it came to bidding on internet auction sites.
"I sat up one night until 3 o'clock in the morning. I was at work the next day at 7," he says.
"I just sat and waited and waited and waited. And I got it."
Years later - and back in Gateshead - the punk clothes were long gone but his passion for the band was still intact. He let it take over his house.
'Behind a wardrobe'
In his sitting room were framed shirts designed by Vivienne Westwood. Sandra said they were "appropriate and nice" but "looked different". Little did she realise she had £2,000 worth of muslin cloth on her wall.
"You become accustomed to it," she says. "You've got to give and take. It did make the house unusual and everybody used to ask about it."
She only put her foot down over one "disgusting" T-shirt. It stayed on the bedroom wall - but behind a wardrobe.
Records, CDs and most of the shirts were in blanket boxes. The posters, cuttings, passes and autographs were all framed and up on the walls.
"I've got a room in the house which I use as an office that was covered from the skirting boards to the ceiling and even on the ceiling," Mark says. "Literally covered. You could not see that room.
"There was a lot of stuff I didn't have framed. Just didn't have the space, I would have had to move into a mansion."
The precious vinyl singles and LPs had not been played for a long time but Mark is never very far away from a Sex Pistols CD.
Apart from Sid Vicious's signature and a few pieces which did not sell, they are all he has left after the auction.
He admits the money came at a good time since he had just opened a second hand furniture shop but he is adamant he "certainly wasn't forced to sell it".
"Once it was over I was back to normal," he says. "That was it. Finished. Wait for the cheque".
He does not miss it, he says.
"It's in my head. I still play the records. I've still got the Sid Vicious autograph. Times move on.
"They'll never take my memories away."