Gun man Joseph Wright's jail term 'too lenient'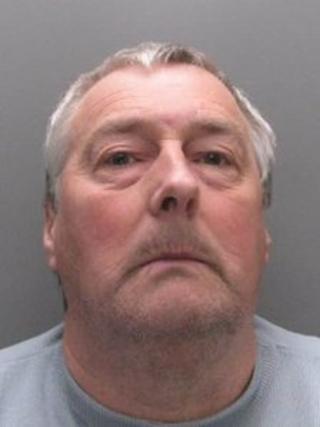 A County Durham man's 18-month jail term for possessing a loaded pistol has been increased to five years by judges who said the sentence was too lenient.
Joseph Wright, 57, of Burnhope, was sentenced at Durham Crown Court in July after admitting unlawfully possessing a Luger pistol and ammunition.
But the Solicitor General referred the case to the Court of Appeal under the Unduly Lenient Sentence scheme.
Wright claimed the gun had belonged to his late father.
His trial had heard that the Luger, which had a 9mm round loaded into the chamber, was found along with 15 other rounds, after police attended Wright's home with a warrant to search for firearms in April.
The court heard Wright was seen retrieving a metal box from under a haystack. He walked towards a wooded area and tried to dispose of the box, which was found to contain a fully assembled and loaded Luger and the ammunition.
'Mandatory sentence'
Wright claimed he found the gun following his father's death and had been planning to inform the police about the weapon but had "panicked".
Lady Justice Hallett said the sentencing judge had placed "far too much weight on the offender's physical and mental condition".
Although his health was poor, the facts of the case "did not come close to amounting to exceptional circumstances", she said.
Speaking after the ruling, the Solicitor General, Oliver Heald QC, said: "Possession of a firearm of this type attracts a mandatory sentence unless there are exceptional circumstances for not doing so.
"I did not believe that to be the case here and I am pleased that the court has agreed with that assessment."
Wright, who has since been released from prison, now has to surrender to his local police station to be returned to custody.