Stephane Sessegnon in drink-drive ban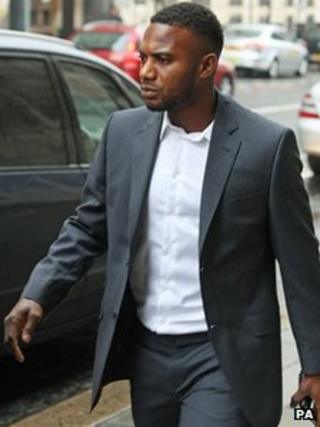 Premier League footballer Stephane Sessegnon has been banned from driving for 20 months after admitting drinking and driving.
The 29-year-old forward, who joined West Brom from Sunderland last month, was arrested in Newcastle as his teammates played in a cup match.
Newcastle magistrates heard he was found to be more than double the legal limit when he was stopped on 27 August.
The Benin international also admitted a number of insurance offences.
He was fined £7,605 and also given three penalty points over a driving offence in February.
At the time of his arrest, on Newcastle's Westgate Road, he was signed to Sunderland, who were playing a Capital One Cup game against MK Dons that evening.
The Black Cats came back from 2-0 down to win the tie 4-2.
'Peculiar quirk'
Judith Williams, prosecuting, said: "At 6.35pm on 27 August officers were drawn to reports of a Range Rover driving down Westgate Road, Newcastle.
"Further checks found that the vehicle was not insured. Officers spoke to the driver and checks found he was unlicensed. He also failed a roadside breath test."
John Kirkham, mitigating, said Sessegnon had "fallen foul of a peculiar quirk" as his licence had enabled him to drive in France which he thought would allow him to drive in other EU countries.
He said: "He's very apologetic, he had consumed some wine and then slept. He was going to collect his sister from Newcastle city centre.
"He is looking forward to this case being finalised today."
During proceedings the chairman of the bench, Ann Hill, asked Sessegnon to speak up, and said: "I'm sure you speak louder on the football pitch."
She urged him not to drive any vehicle for the duration of his ban or he might face jail.
Sessegnon was also told he had the opportunity to reduce his ban by five months if he was to complete a driving rehabilitation course.