Newcastle man jailed for Nobel Peace Prize medal theft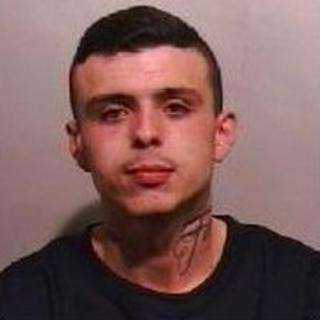 A man has been jailed after a Nobel Peace Prize medal and other items were stolen in Newcastle.
The medal was taken during a raid at the Lord Mayor's Mansion House in Fernwood Road, Jesmond, in April.
Brian Hindmarch, 21, was later charged with two counts of burglary for the mansion raid and a separate burglary at a pensioner's flat in March.
Hindmarch, of Benson Road, Walker, was jailed for six and a half years at Newcastle Crown Court on Wednesday.
Along with the medal, antique silverware and a lock of hair from naval Admiral Lord Collingwood were stolen.
Two men, aged 20 and 64, who were arrested and bailed in connection with the burglary, were later released with no further action.
The gold Nobel Peace Prize medal was awarded to Newcastle trade unionist and Labour politician Arthur Henderson in 1934 for his work on international disarmament.
A reward of £30,000 was offered for the return of the items, which have never been recovered.