Raoul Moat victim Chris Brown inquest: Jury call denied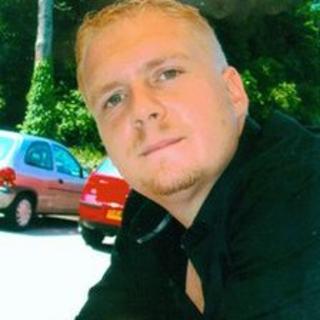 An inquest into the death of a victim of gunman Raoul Moat will take place without a jury, the coroner has ruled.
Chris Brown, 29, was shot by Moat, who had recently been released from prison, in Birtley, Gateshead, in July 2010.
It was announced in August his inquest would take place on 2 December, and Mr Brown's family had requested it involve a jury.
However, this has now been rejected by South Tyneside and Gateshead Coroner Terence Carney.
Intelligence evidence
The inquest, at Newcastle Crown Court, is expected to last two weeks.
Mr Carney said one of the aims of the hearing was to evaluate the intelligence evidence connected with Raoul Moat.
He added: "It is a matter where I can and should retain the matter to myself without a jury."
Moat shot and killed Mr Brown, and also shot and injured his girlfriend Sam Stobbart, who was his former partner.
He went on to shoot and blind PC David Rathband as he sat in his patrol car, then went on the run.
A week later Moat turned the gun on himself following a stand-off with police in Rothbury, Northumberland.
PC Rathband was found hanged at his home in Blyth, Northumberland, in March last year. His inquest will take place in January.