Pamela Jackson trial: Adrian Muir 'framed by real killer'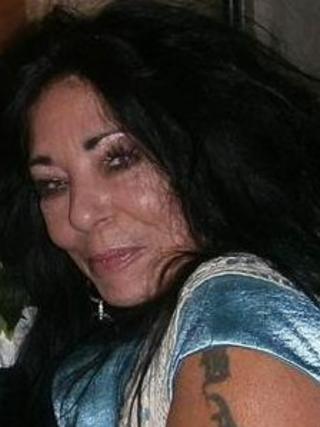 A man on trial for the murder of a County Durham grandmother has told a court he must have been framed.
The body of Pamela Jackson, 55, was found on moorland in West Yorkshire in May, two months after she went missing from her home in Chester-le-Street.
Adrian Muir, 51, from Halifax, denies murder at Newcastle Crown Court.
He said that the killer must have seen TV footage of a search of the area, which followed his arrest, then buried her there to implicate him.
The pair met on a dating website, but their relationship was rocky, the court was told.
After Ms Jackson disappeared in March, Mr Muir, who works as a drystone-waller, was charged with her murder.
He told the jury that he knew "every inch" of Soyland Moor, where her body was found, as he went there to run and cycle.
'Big bad luck'
Andrew Robertson QC, prosecuting, said: "The implication must be that someone else has deliberately chosen a site that would implicate you in the murder?"
Mr Muir replied: "That's the only thing I can think of."
When asked why one of his fingerprints was on a plastic bag containing flowers which was found with the body, he said the killer must have taken it from her home.
Mr Robertson added: "It's another unfortunate coincidence that this other person, whoever they may be, has not left any of their prints on either of the bags, the only discernible print is yours. That's very bad luck."
Mr Muir said: "It's one big bad luck. It's terrible."
The trial continues.