Nikki Allan murder: Crimewatch appeal brings new lead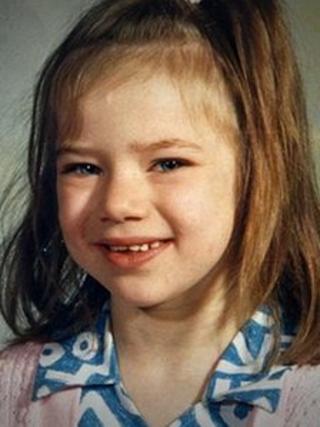 Police investigating the unsolved murder of a seven-year-old girl say they have found a "significant" new lead from a TV appeal.
Nikki Allan's battered body was found in a derelict building in Sunderland in October 1992. She was stabbed 37 times.
Despite a number of arrests, no-one has been convicted of her murder.
Detectives said a Crimewatch appeal led to a woman coming forward who claims to have information she withheld from the original investigation.
Northumbria Police described the new information as positive and "very significant".
A neighbour was acquitted of murder following a trial two years after Nikki's death.
George Heron had confessed to the killing, but a judge ruled police had used "oppressive methods" during questioning and he was found not guilty.
He was later ordered by a civil court to pay Nikki's family damages.
'Speaking to caller'
Nikki was found on 7 October in the now-demolished Old Exchange Building near her home at Wear Garth.
Det Supt Roger Ford said the public response to Thursday's Crimewatch appeal had been "overwhelming".
He added: "We have been pleased with the response, both in terms of numbers of calls and their quality.
"We had a significant call from a woman who lives locally in Sunderland and who spoke to the inquiry team at the time of the original investigation.
"But she has contacted us now to say that she actually withheld some information, which obviously is very significant.
"We've got officers out there now speaking to this caller."
Nikki's mother Sharon Henderson said the family had still not fully come to terms with the youngster's death. The seven-year-old was one of four sisters.
She said: "I still look at pictures of Nikki and try to think happy thoughts, but it just leads to the night when she was murdered."
Det Supt Ford said the murder team was utilising advances in forensic techniques and re-examining witness statements.