Eldon Square's £17m catering development to create 250 jobs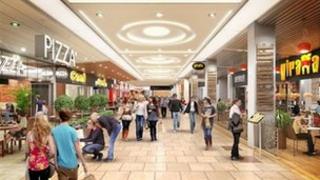 A new £17m catering development in Newcastle's Eldon Square, which will create about 250 jobs, has been given the go ahead.
Newcastle City Council has approved plans to redevelop two of the malls within the shopping centre, which will provide 21 new catering units.
About 250 jobs will be created once the development is open, the council said.
Chief executive Pat Ritchie said the council hoped the new outlets would "drive growth" in the city's economy.
The development, being built over two levels within the current Sidgate and High Friars malls, is expected to be completed by Easter 2015.