Relatives sought to reunite them with WWII police medals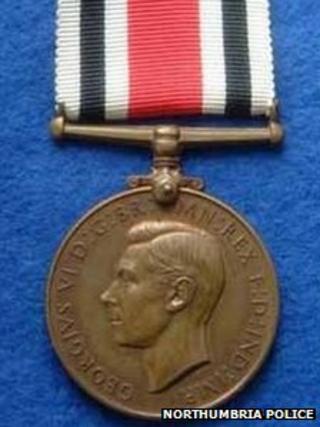 Relatives of the owners of 50 World War II police medals are being sought after the collection was found in storage.
The World War II Special Constable long service medals, which are all engraved and in their original boxes, were found by Northumbria Police staff.
The medals have now been passed to the North East Police History Society to help find who they belonged to.
Mick Stothard, treasurer of the history society, said he would love to return them to the "proud families".
It is believed the medals belonged to war veterans who served in World War I and then took on special constable posts in World War II.
Mr Stothard said: "Many of these men, if not all of them, probably served with the North East and Border regiments. There will be a lot of medal groups out there on display in regimental museums and in homes that are missing this medal."
Homes have already been found for two of the medals after they were reunited with two elderly daughters of WWII special constables.