King's School merger: Government approves academy again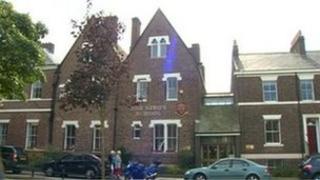 A proposed merger of two schools to become an academy has been approved by the government for a second time.
Plans to join fee-paying King's School and Priory Primary School in Tynemouth were put on hold after North Tyneside Council objected.
It asked the government to scrap the plan, but received a reply 15 hours later approving it a second time. The council said it was "astounded".
The Woodard Academies Trust, which will run the school, said it was delighted.
North Tyneside Council is against the merger because it believes parents will choose to send their children to the academy, creating surplus places at other schools in the area.
Dwindling numbers at King's School prompted it to apply to join state-funded Priory Primary School - a move backed by the government earlier this year.
North Tyneside Council asked the government to reconsider, but has now been told that Education Secretary Michael Gove had approved the plan after "reconsidering" the matter.
A spokesman for the council said it was considering its next move.
'Draws a line'
He added: "We were pleased to receive the email at 7pm confirming that the Secretary of State would withdraw the original decision and consider the Kings Priory proposal afresh.
"However, we were absolutely astounded that by 10.30am they had reconsidered it - without being able to set out their reasons or the information used to reach the new decision."
Woodard Academies Trust spokesman David Bilton said: "We are delighted that the Secretary of State has quickly re-examined all information submitted and has yet again approved the funding agreement.
"With just 37 days to go until the new academy opens, we hope this draws a line under any uncertainty and that the parents, students and staff can at last feel confident that they will be part of the Kings Priory School community."
The academy for four to 18-year-olds is due to open in September.