Durham Oriental Museum visitors wash with soap art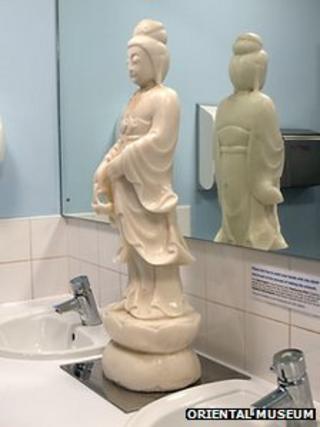 New sculptures made out of soap have been installed in the toilets of a County Durham museum.
Three sculptures, made to resemble marble statues of the ancient world, are on display at Durham University's Oriental Museum.
Made from soap, people are invited to use them to wash their hands, becoming part of the process of making the art.
The concept of the sculptures is to mirror the effect of thousands of years of weathering in a short space of time.
Museum curator Dr Craig Barclay said: "This is a really fun project and already visitors are getting involved.
"The sculptures will be with us until October so we hope that everyone who visits over the summer will enjoy getting involved.
"We will all have very clean hands."
The sculptures are made by Korean artist Meekyoung Shin.