Gateshead wrong body funeral blunder: Two dismissed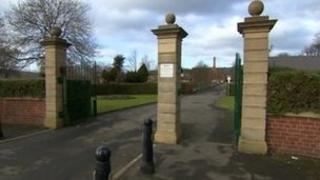 Two workers at a Tyneside funeral home have been sacked over a mistake which led to the wrong body being cremated.
The breach of procedure by Co-operative Funeralcare staff meant friends and family ended up saying their final goodbyes to a complete stranger during the funeral at Birtley Crematorium.
The company said the families concerned had been notified as soon as the error came to light.
Following a full investigation, two members of staff were dismissed.
'Very difficult'
The spokesman for Co-operative Funeralcare apologised for any distress caused, and said it had also liaised fully with the crematorium.
He added: "We remain in close contact with the families.
"In the interests of client confidentiality we are unable to comment further."
A spokesman for Gateshead Council, which operates the crematorium, said: "We understand how very difficult this must be for the families involved.
"We have carried out investigations and all indications are that all of our standard procedures were followed."