Jesmond 2CB drugs scare: Six people taken to hospital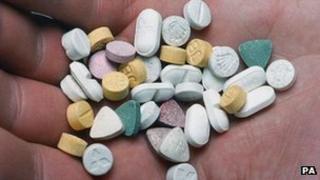 Six people have been taken to hospital in Newcastle after taking illegal drugs, police said.
The men, aged 19 to 20, were found in a house in Jesmond, Newcastle, in the early hours - one of them is said to be in a critical condition.
Northumbria Police believe they took a hallucinogenic drug called 2CB, which they believe was bought over the internet.
Officers are warning of the dangers of taking illegal drugs.
Ch Sup Gary Calvert said: "The 2CB drug is an illegal hallucinogenic drug.
"If anyone has any of these in their possession we urge them not to take them and hand them in to the police.
"Anyone who may have taken the drug and feels unwell should seek medical attention immediately.
"Medical professionals in the area have been alerted and if anyone has any information regarding this they should contact police as soon as possible."
The police said 2CB often comes in purple capsules and is related to ecstasy.