Explosion sparks fire at Durham Police HQ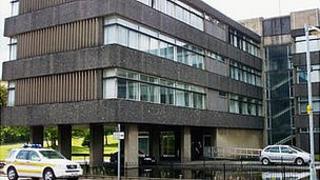 Firefighters were called to the headquarters of Durham Police following an explosion in the building.
Staff at the force's control centre at Aykley Heads, on the outskirts of Durham City, reported a "small explosion" in the early hours.
Nobody was injured in the blast, which was believed to have been caused by a lithium battery overheating.
A spokesman for the force said that fire crews were able to quickly contain the blaze.