Durham libraries saved by cut in opening hours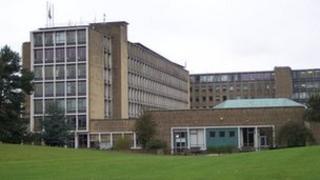 Libraries in County Durham are to reduce opening times instead of some branches closing.
The new hours will be introduced in January, saving the county council £1,457,000, it said.
No branches will be lost and most will open for 20 or 36 hours a week.
Durham County Council's cabinet member for leisure, libraries and lifelong learning, Maria Plews, said: "These changes are necessary if we are to make the savings required of us."
All 12 town centre libraries, excluding Clayport in Durham, will open for a core of 36 hours per week, with the council's 27 community libraries operating a core of 20 hours.
New phone numbers
The council said a public consultation earlier this year suggested most people preferred reduced opening hours to closures.
The mobile library service, which has seen a fall in membership, will now only visit communities at least three miles from a library building, stopping only once in each place.
"I am pleased that we have been able to involve users of the library service throughout the process, both in influencing our overall strategy and in deciding on specific opening times for their local facility," Ms Plews added.
The changes will come into effect on 2 January and all libraries will have new phone numbers.